Business Consulting & Administrative Support
Providing Remote Administrative Support to Meet Your Business Needs
Do you need business support solutions?

If you or your business do not need a full-time or on-site Executive Assistant, but still require support, then I want to partner with you to give you the best results possible.
Frequently Asked Questions
What is an Administrative Consultant (AC)?
---
An Administrative Consultant (AC) is a business owner whose expertise lies in providing packages of tailor-made administrative support services to businesses or individuals who are in need of such services. The general idea being to lessen the load of your administrative tasks, thus allowing you to focus on revenue generating activities.
---
Is an Administrative Consultant a temporary worker/employee?
---
No. An AC is self-employed and responsible for their own expenses that a company would normally offer to an employee. We are not be confused with a temp or an employee as we perform all tasks remotely and not from a client's place of business.
---
If I partner with an Administrative Consultant, do they become an employee of my company?
---
No. An AC is self-employed. The partnership would be one of B2B.
---
How do I work with an Administrative Consultant?
---
The potential partnership would begin with a consultation call where you would discuss the administrative needs of your organization. If you find that the two of you are a good fit then a contract would be developed and signed by both parties. Usually some type of payment is required before work can begin.
---
What category of services does an Administrative Consultant perform?
---
An AC will usually perform 2-types of services: Ad Hoc and Ongoing. Ad Hoc services are specific one-time only tasks that are usually charged by the hour wheresas, Ongoing services is a package of administrative support tasks performed on a monthly basis. Costs for Ongoing packages vary depending on services needed.
---
What is The Benefit of Working with An Administrative Consultant?
---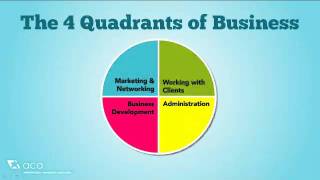 ---
---